CONTROL MEETS EFFICIENCY
Role and process management to secure your business suite
Holistic processes, structures and reporting allow the freedom to remain secure and compliant even in stormy times.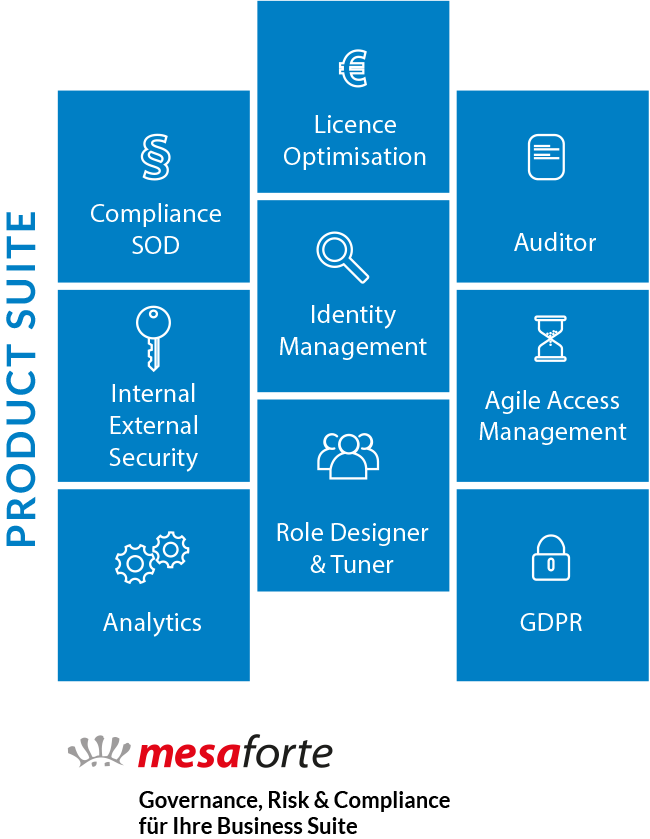 Individual
9 scalable modules for your compliance, control and reporting needs.
wikima4 mesaforte.Compliance.Suite runs as a standalone application, accesses the systems with connectors.
Quick and easy installation in your environment or available as SaaS ("Software-as-a-Service").
Cost-effective
Implementation through predefined rule sets / best-practice templates for various industries
Licensing and cost allocation only for effectively used modules
Rapid return on investment through smart role and authorisation management
Automates
Meets individual governance, risk and compliance ("GRC") requirements
Reduces application risks in the Business Suite
Automates management, monitoring and reporting of the Business Suite
The 9 modules of the wikima4 mesaforte.Compliance.Suite
Identity Management
Licence optimisation
Agile Access Management ("Firefighter")
Compliance / Segregation of Duties
Internal / External security
Role Designer & Tuner

The GRC Compliance Suite "wikima4 mesaforte" is SAP® S/4HANA ready!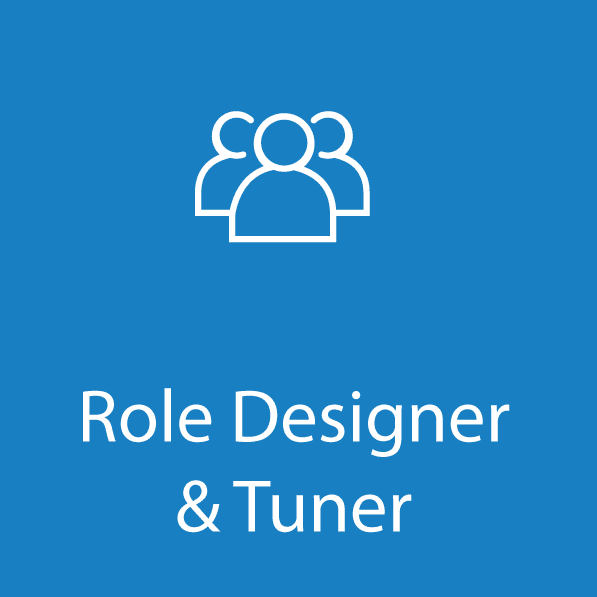 Goal Automated management of SAP roles and their distribution
Delivery objects Efficient role management
Functionalities Role design, role templates, organisational calibration, efficient role provisioning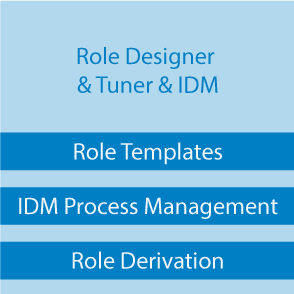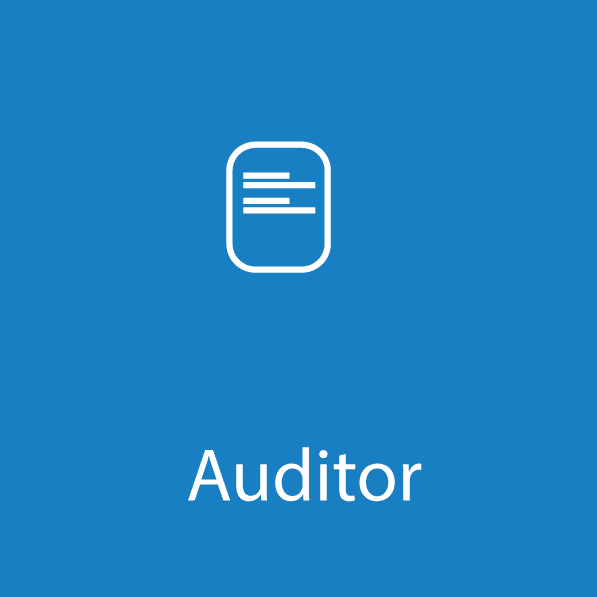 Goal Audit documentation and management
Deliverables Internal, automated audit
Functionalities Scope of audit; definition of audit chapters; audit with results & roadmap for implementation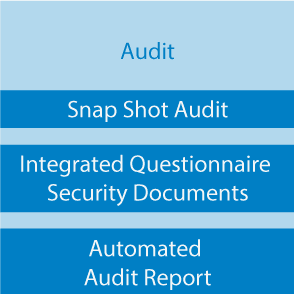 Goal Reduction of risks and automated logs
Deliverables Risk reduction by means of temporary agile authorisations
Functionalities Definition of agile access rights, calibration of temporary additional roles, deployment of temporary roles, audit of user logs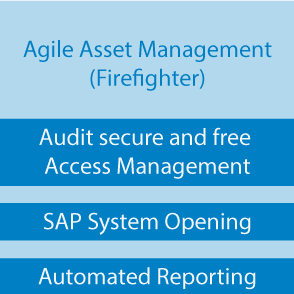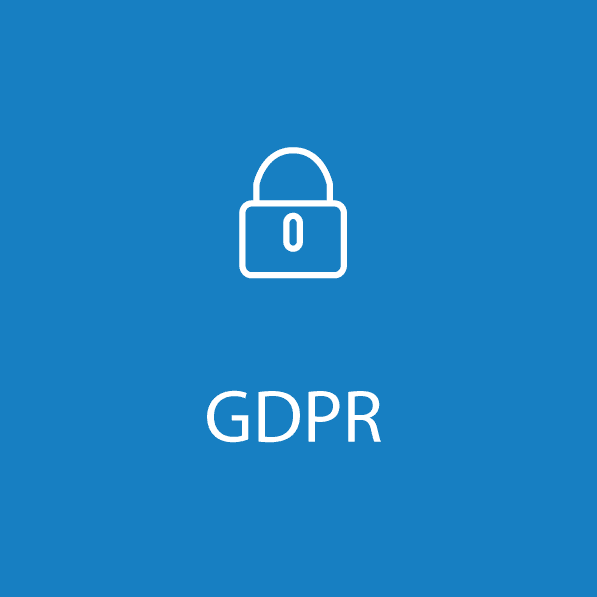 Deliverables Analysis and protection
Functionalities Identification of data worth protecting; data access analysis, data protection measures, validation processes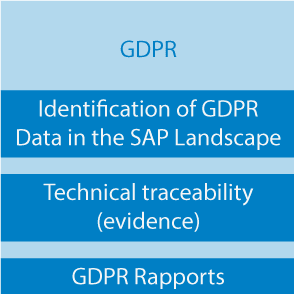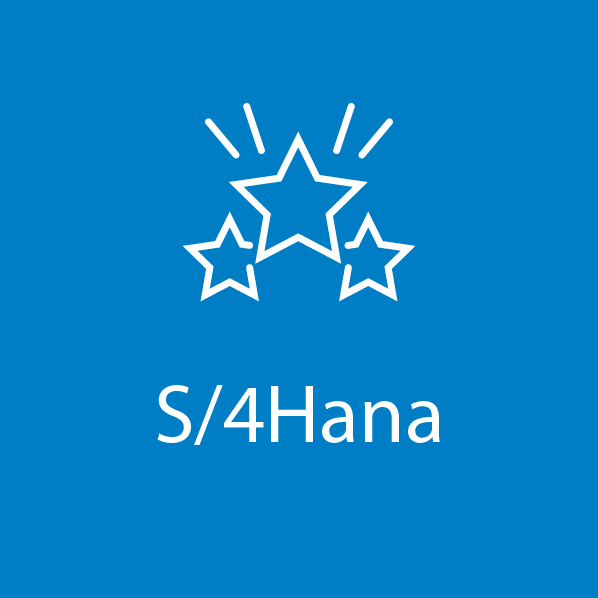 Goal Readyness for secure, user-oriented S/4 Hana projects
Deliverables Transaction impact and mapping of transactions from the old to the new S/4 Hana environment
Functionalities Effort estimation for the implementation of S/4 Hana projects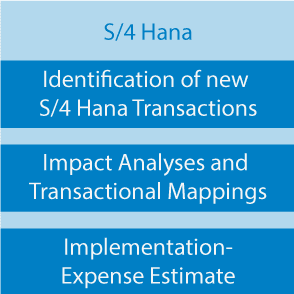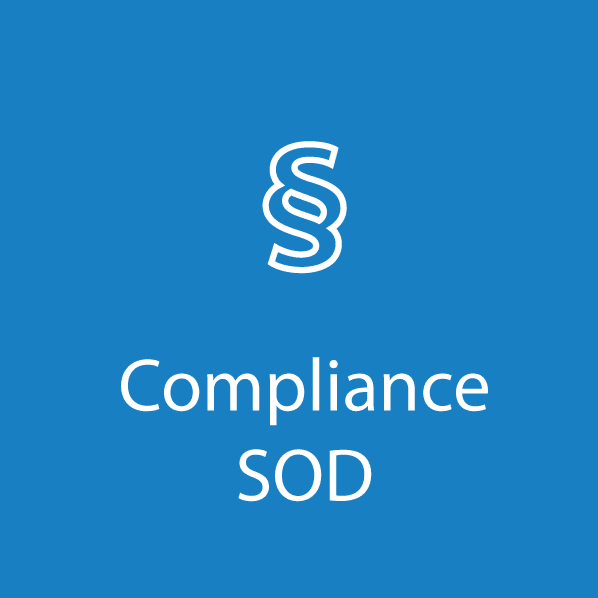 Goal Identify efficient internal SOD (Segregation of Duties) controls
Deliverables SAP Rule Sets "ready-to-go"
Functionalities Rule Sets: SAP, ICS, eSOX; continuation of checks, real-time SOD check, risk visualisation; organisational calibration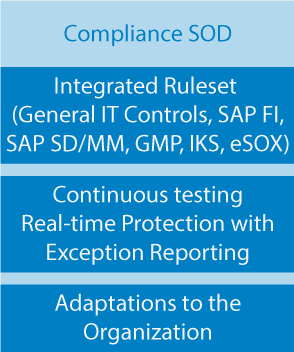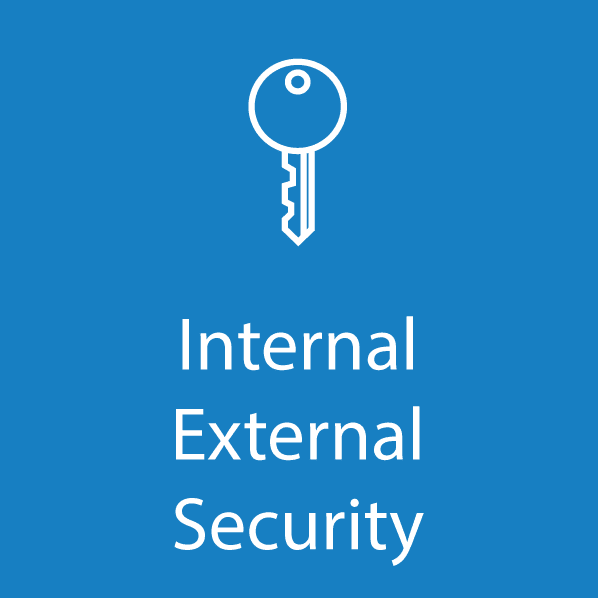 Goal Identify general IT control risks
Deliverables Real-time protection through automated controls
Functionalities Rules Set General IT Controls; SLA Monitoring, Hacking Protection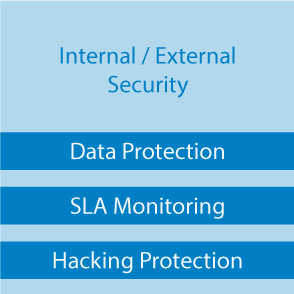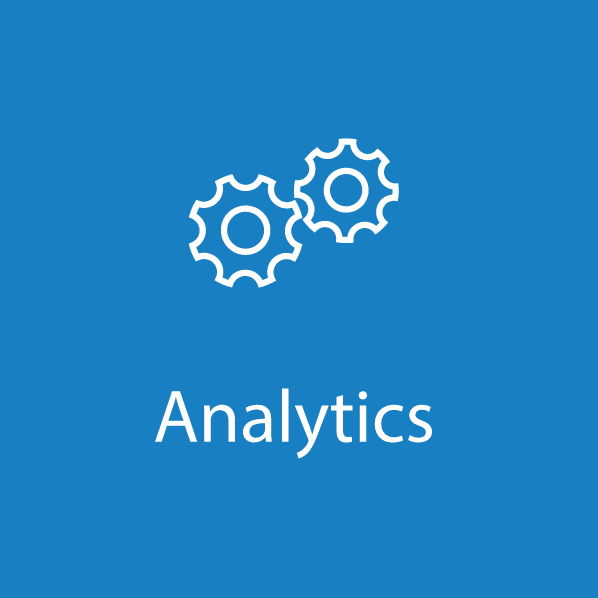 Deliverables User transparency and process visualisation
Functionalities Access and usage analysis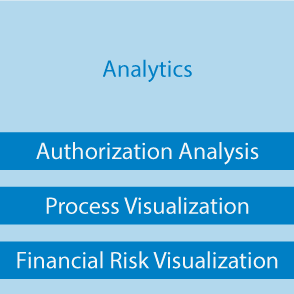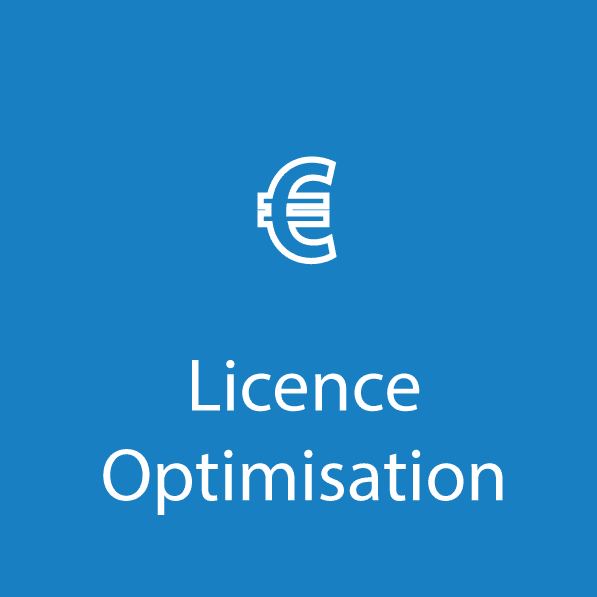 Goal Efficient asset management
Deliverables Cost-optimised licence management
Functionalities Parameterisation User appropriate licence allocation; ROI calculation; Compliant contract management